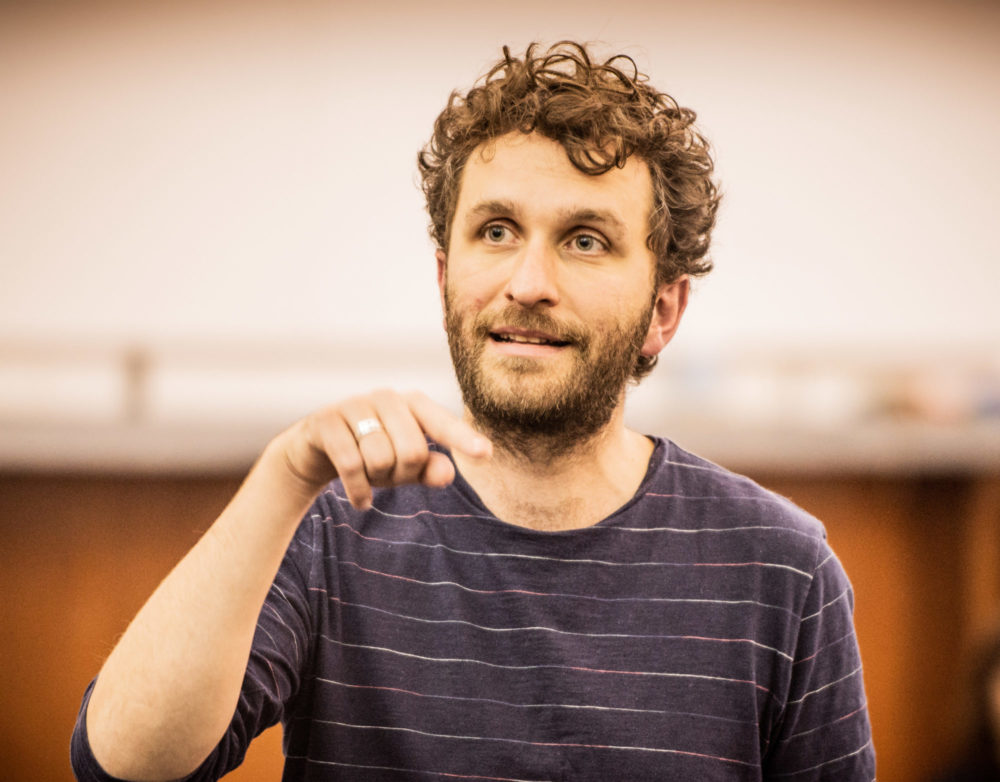 The heart of great theatre and opera lies in epic stories that touch our soul. The art of great direction is to make those stories resonate in our souls today.
Previous work includes:
Aida – Houston Grand Opera, Opera de Geneve
Le Nozze di Figaro – Nevill Holt Opera
Die Meistersinger von Nürnberg – Opera den Norske, Oslo
The Twilight Zone – Ambasadors Theatre, West End
Fanciulla del West – Santa Fe Opera
Katya Kabanova – Royal Opera House
Siegfried, St Nicolas – Opera North
Salome – Bournemouth Symphony Orchestra
Vivienne – Linbury Studio, ROH
La Calisto – Hampstead Garden Opera
Lo Speziale – Retrospect Ensemble
Albert Herring – Surrey Opera
The Cunning Little Vixen, Háry János, Orlando, Orpheus and Eurydice – Ryedale Festival
The Homecoming, The Prodigal Son – Grimeborn Festival
As assistant director Joe has worked with, among others, Richard Jones, Calixto Bieito, Phelim McDermott, David Alden, Aletta Collins, Tom Cairns and Erica Whyman at companies such as Royal Opera House, ENO, Opera North and Old Vic Theatre. Joe runs his own opera course, has taught at Morley Opera School, and British Youth Opera.
This is for information only and should not be reproduced. For a full biography and further information please get in contact.
---
Previous productions include:
Britten's Albert Herring
Hampstead Garden Opera
Cavalli's La Calisto
Hampstead Garden Opera
Haydn's Lo Speziale
Retrospect Ensemble
Stephen McNeff's Vivienne
Linbury Studio ROH
Wagner's Siegfried
Opera North: Staged concert tour
Britten's Albert Herring
Surrey Opera
Stephen McNeff's A Voice of One Delight
Tête à Tête: The Opera Festival – Riverside Studios
Janáček's The Cunning Little Vixen
Ryedale Festival: Ampleforth Theatre
Restoration; Storm; Never Tell Them; Pork
Oxford Playhouse
Kodály's Háry János
Ryedale Festival
Unfinished; Death of a Small Independent Retailer
Liverpool Everyman
Mendelssohn's Die Heimkehr aus der Fremde
Grimeborn Festival and Ryedale Festival
Handel's Orlando
Ryedale Festival
Britten's The Prodigal Son
Grimeborn Festival and Ryedale Festival
Welcome Home
Landor Theatre
Gale Force Clothes Pegs
Southwark Theatre
Previous assistant direction includes:
Katya Kabanova
Richard Jones, ROH
Akhnaten
Phelim McDermott, ENO
Mastersingers of Nuremberg
Richard Jones, ENO
The Girl of the Golden West
Richard Jones, ENO
Peter Grimes
David Alden, ENO
All About My Mother
Tom Cairns, Old Vic
Dido and Aeneas/ La Voix Humaine
Aletta Collins, Opera North
Macbeth
Tim Albery, Opera North
Hansel and Gretel
John Fulljames, Opera North
Marieluise
Erica Whyman, Gate Theatre